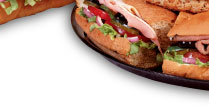 The following activities use First Party Cookies:
Register with J&K Subway
Login to J&K Subway
Add items to your cart or wish list
Purchase items
Please adjust your Browser Settings to accept First Party Cookies and Session Cookies. Then restart your browser. If you are still having difficulty, please e-mail us at: Technical Assistance.

Read more about Cookies.